Wonderfold '22
Wonderfold '22, our exhibition of Origami Art, with workshops to learn to Origami.


When: 23rd - 25th December, 2022
Timing: 11:00 am - 6:30 pm
Where: Coomaraswamy Hall,
Chhatrapati Shivaji Maharaj Vastu Sangrahalaya (formerly Prince of Wales Museum),
Fort, Mumbai.
Workshop with
Miyuki Kawamura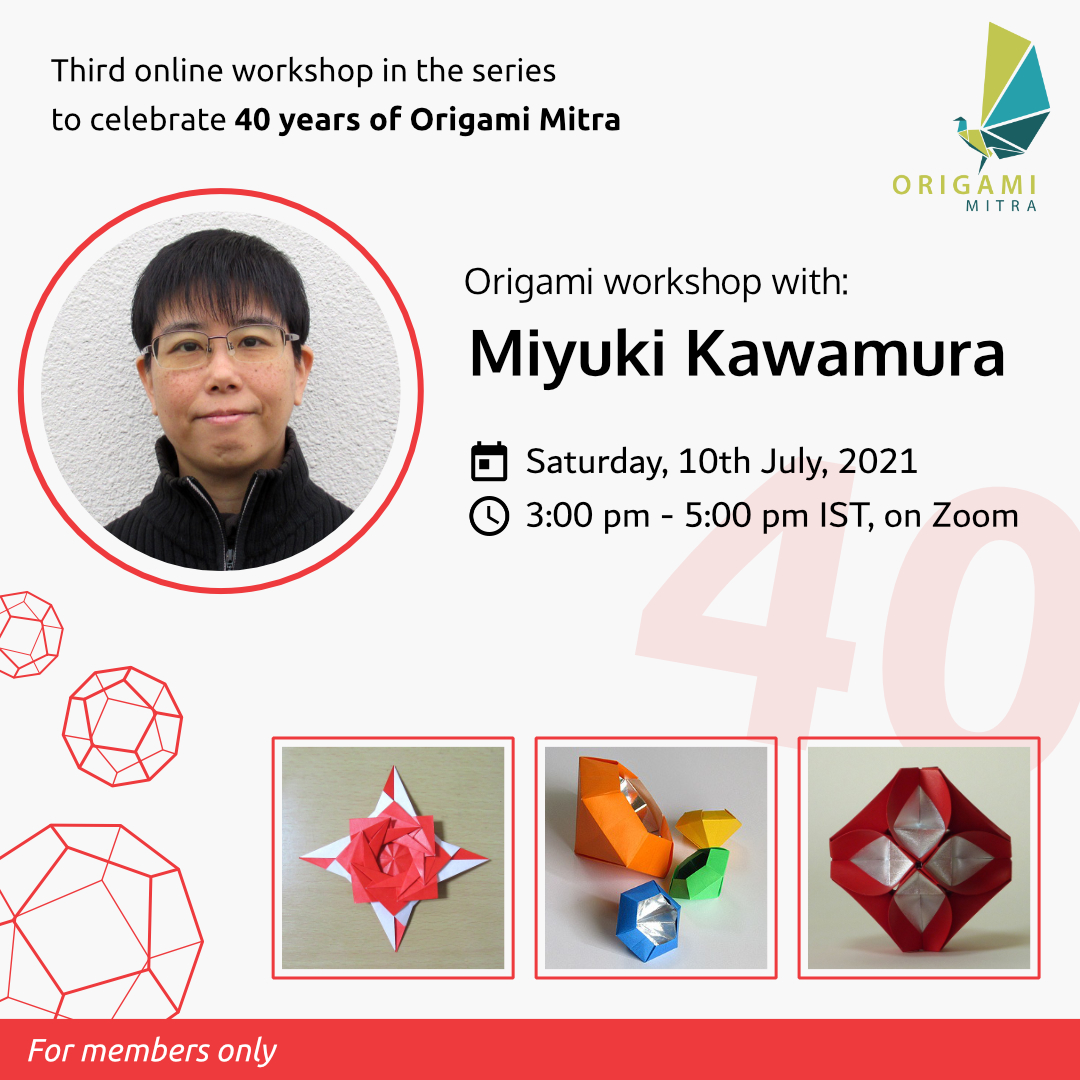 For the third workshop for celebrating our 40th Anniversary, we will be having Miyuki Kawamura as a guest.

Ms. Miyuki Kawamura is an Origami artist and a Board member of the Japan Origami Academic Society (JOAS), and is the host for the Origami Tanteidan Kyushu Convention every May.

Her work showcases the potential of applying mathematical theory into a form of origami art. She is well known in Japan as well as abroad for her innovative works in modular origami. She has published many books including "Polyhedron Origami for Beginners".


When: 3:00pm - 5:00pm IST, 10th July, 2021
Where: Online, on Zoom
Workshop with
Michał Kosmulski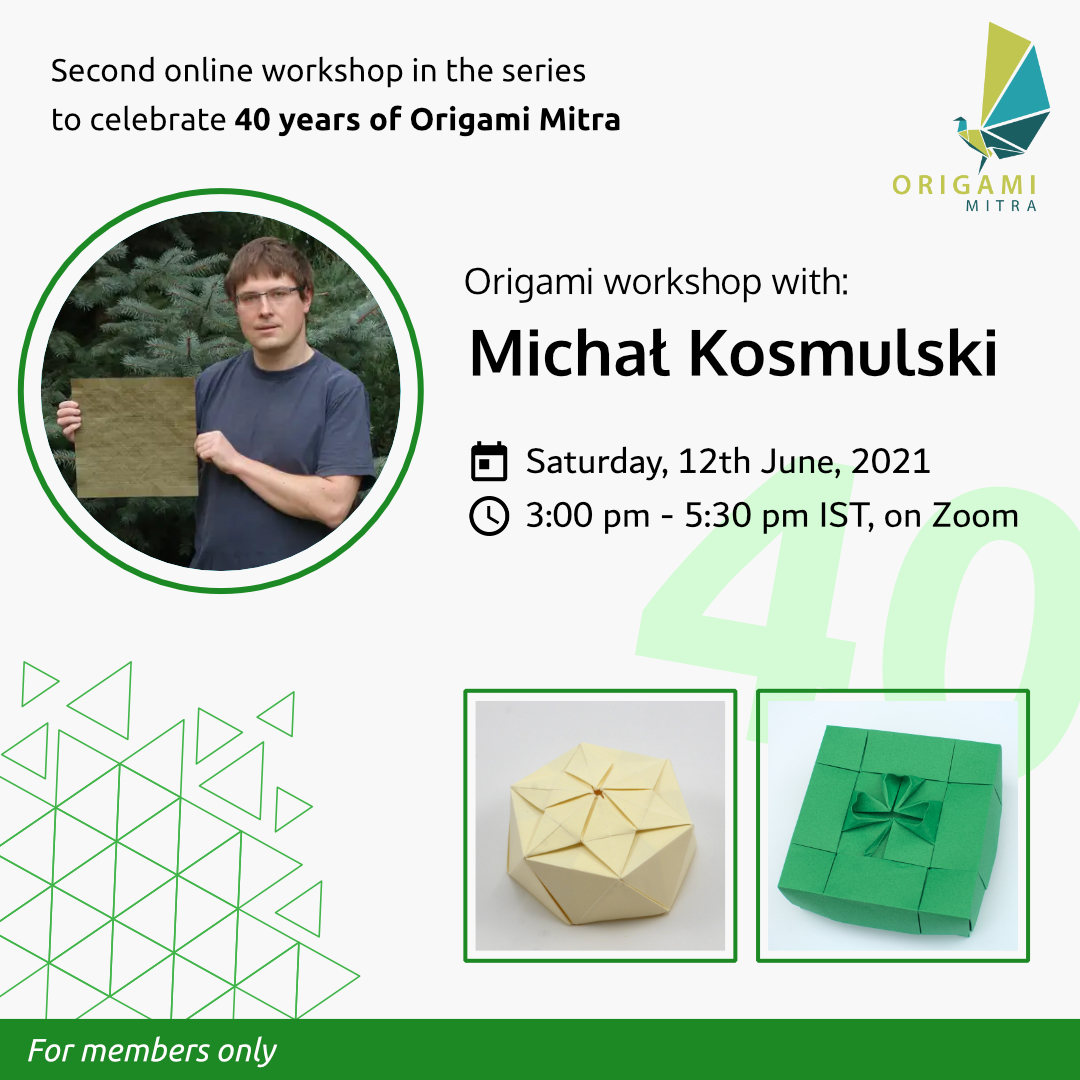 Continuing with our 40 years celebration, we will be having Michał Kosmulski from Poland as a guest for our second workshop.
Michał started folding around the age of eleven. In late 1999, he learnt about modular origami, which became his main origami interest for many years.
Currently, he mostly designs tessellations and boxes, but he enjoys trying out other styles too, and combining methods like using wet folding in tessellations. He has designed a number of modulars and simple figurative designs as well.

You can see his origami work here:
Website: Origami by Michał Kosmulski
Instagram: @mkosmul
Flickr: @kosmulski_origami
When: 3:00pm - 5:30pm IST, 12th June, 2021
Where: Online, on Zoom
Workshop with
Carmen Sprung
For the first online workshop to celebrate the 40th Anniversary of Origami Mitra, we had a special guest, Carmen Sprung from Germany.
She is well known for her clever and beautiful origami star designs. She published her first book "Origami 21 Sterne" in 2011 and her second book, "Origami 25 Sterne" came out in 2020.

You can see more of her work on her website and social media:

Website: Origamiseiten
Instagram: @origamistern
Flickr: @origamiseiten
When 5pm - 7pm IST, 15th May, 2021
Where: Online, on Zoom
OM Con 2020
Origami Mitra presents a convention for Indian Origami Enthusiasts, OM Con 2020. (Short for Origami Mitra Convention).
The event will have 4 workshops conducted by Himanshu Agrawal, Nikhil Suryanarayana, Kalyani Voleti and Charul Patil.

When: 10:30 pm to 5:30 pm IST
Saturday, 31st October, 2020
Where: Online on Zoom
Registration fees: INR 400/-
More details here
Folding Sunday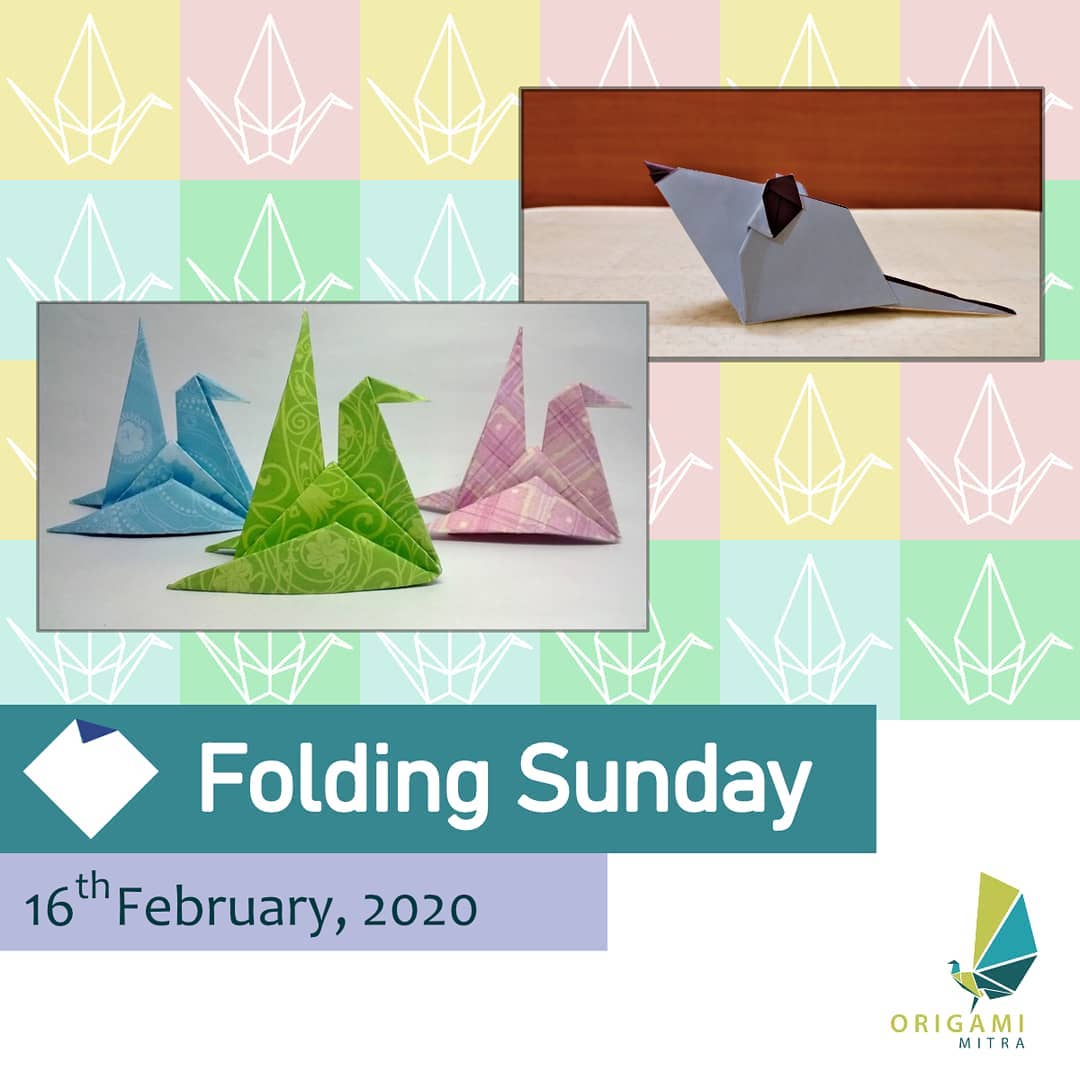 A day long origami session where members and non members will share models, teach each other, and fold collectively as a community.
When: 16th February, 2020
Where: Mumbai